Aaron Shutra
Account Manager
Account Manager and our own print media guy, Aaron joined the Sales Team in 2019. Between print and promo sales he is always on the go, especially since welcoming his first child this year. Just ask him how much sleep he's been getting!
Angela Fast
Director of Operations
After 13 years at MOBO you've got to run to keep up to Angela…ready, set, go! Director of Operations and anything that moves! Good luck trying because she is FAST!
Bob King
CEO, Master Advertising Specialist
Bob has been at the promo game for 34+ years since starting MOBO in 1988. CEO, aka YODA. He loves helping clients grow their own businesses and is always more than willing to share his sage advice, product and vendor knowledge with customers, staff and colleagues in the industry.
Krista Boulding
Sales Manager
Krista joins our team with almost 20 years of experience in sales and sales management which started right after high school. She was born and raised in Saskatoon and is proud to call it home. Krista loves working with clients and making connections. One of her new passions is camping with her husband, two young children and her pups.
Holly Wilson
Certified Advertising Specialist
Since joining our team in 2019 she has successfully launched MOBOSports and handles all the marketing for the new division while maintaining a full account roster. Account Manager and our MOBO jock, Holly brings sunshine and laugher with her anywhere she goes, which most recently includes a permanent move to Nipawin, Saskatchewan! She will be based there handling all of NE Saskatchewan for us.
Juanita King
CFO, Master Advertising Specialist
Production and Marketing are all areas Juanita developed passions for 34+ years while growing the business. CFO is only a small fraction of what this powerhouse handles on a day-to-day basis: HR, IT, An avid learner, Juanita is always on top of new trends and technology in our industry. She also creates and manages all of our online Corporate Stores for our customers.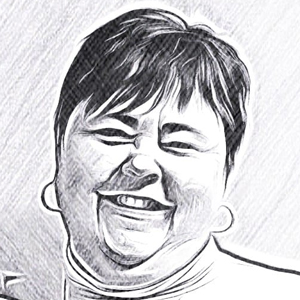 Karen Skirten
Trained Advertising Specialist
VP of Sales & Marketing and Chief Logo Cop, Karen has been "icing" the MOBO cake since 2017. A sales veteran with too many years to mention in fashion, travel and staffing, Karen loves this industry as she gets to shop for her clients too!
Lynn Sproule
Trained Advertising Specialist
Office Manager and Chief Fun Officer! Lynn has been spreading her joy and passion for Accounting, Merchandising and Marketing at MOBO since 2019. What can't she do? NOTHING!
Kim
Schneider

Senior Account
Manager

Kim has a passion for helping others. After 14 years in Health- Care she has had an accomplished career in sales for 15 years. She loves to meet new people and catch up with old friends and colleagues. Team MOBO is thrilled to welcome Kim to our family!
April
Digital Print Diva
April is a master at digital printing and oversees this extremely busy Studio with great calm and is always smiling despite the constant demand for printed garments.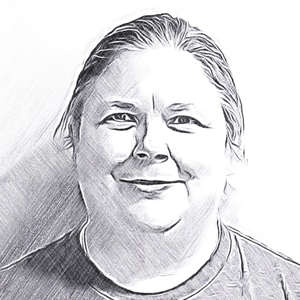 Ave
Clipping & Cleaning
Ave's favorite color is Yellow which is perfect because she is a ray of Sunshine that loves puns and a good laugh!
Carla
Shipping & Receiving
Carla wears many hats at MOBO and masters them all! Besides handling Shipping & Receiving & QC for all incoming goods, she also jumps into Clipping & Cleaning when needed! She is detail oriented and is an avid reader.